Focus Lecture Series: Networks of Valued Help
7 December, 2021 @ 5:00 pm

-

5:45 pm

PST
Time converter at worldtimebuddy.com
As members of communities and society, we thrive when we build and connect networks of resources and trust. We live in cities and towns for this very reason. For some, this activity comes naturally. However, for most, asking for help, asking for referrals, and building a surplus of resources gives rise to feelings of inadequacy or deficiency. Many think, "I shouldn't need help, and worse, I shouldn't have to ask for it, right?"
In this Focus Lecture Series, Sandler Training will be bringing their Sandler Success Triangle model to referrals, and you will develop the "attitudes, behaviours, and techniques" to build your networks of valued help. You will not only learn the best mindset to help you build expansive networks of resources, but you will also address the activities and specific techniques needed to make asking for and offering referrals a natural part of your 'being influential' toolbox.
Influence Ecology has partnered with Sandler Training, asking them to share their specialized knowledge in this 9-session lecture series as the start of your referral journey.
This 9-session lecture series is free to Influence Ecology customers and their guests and is a great way for you to introduce your friends and clients to Influence Ecology. Each 45-minute lecture is a stand-alone session, but together, they are a powerful resource. The sessions are at 5 pm Pacific Time, the first Tuesday of each month in 2021.
Facilitators
This program is co-designed and delivered in a partnership between Influence Ecology Vice President Drew Knowles and Rebekah Tucker, the CEO of Sandler Training Sydney. Rebekah joined Influence Ecology in 2019 with FOT64 and is currently completing her advanced studies in the Mechanics and Practice Program.
Drew Knowles is Vice President, Asia-Pacific Region, and one of the four Partners accountable for Influence Ecology Asia-Pacific. He has over 20 years of experience in human performance and behaviour, facilitating programmes to over 15,000 people in various industries, occupations, and cultures all over the world. Before joining Influence Ecology, he owned his own boutique consulting company. Drew specialised in helping CEOs and Executives of some of NZ's largest companies deal with chronic stress and improve their mental performance, authoring a 3 year series in M2 Magazine (NZ/AUST). Drew is married and lives in Auckland, New Zealand.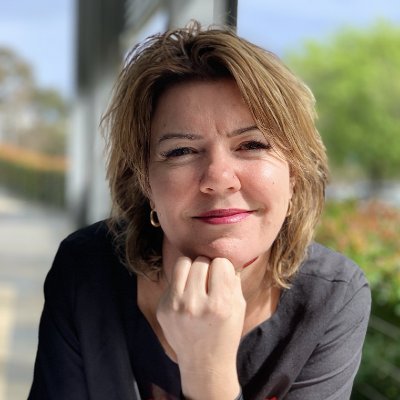 Rebekah Tucker is the CEO of Sandler Training Sydney. She has over 20 years of frontline sales, sales management, and business development experience. Prior to Sandler, Rebekah served as Director of Sales for Australia and New Zealand for a niche market software company where she produced record-breaking results, exceeding her target by nearly 200%. There she built and trained the UK, European, and US teams as well as establishing direct sales and partnership/reseller channels for Australia and New Zealand. Rebekah has experience across many vertical markets, including IT, Professional Services, Retail, Oil and Gas, Telecom, Government, Legal, Pharmaceutical, and Private sectors. Her extensive experience and knowledge span from small direct sales to multinational, enterprise, strategic selling.